Author's Lock Override
As Per Request (Thank Jean-Luc Picard and Billdo Haggus), I got an Author's Override for you.
(An Override from Here.)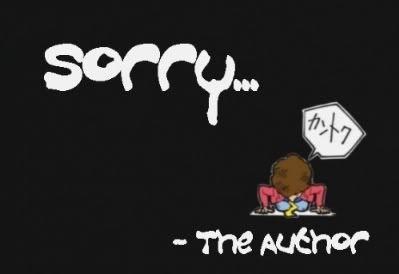 Duck swung in first, he had missed Lollypop and he hit Blurnsball, Blurnsball, then broke out with a knife, and cut at Duck, who shoved his hand, and it came flying at me. I bit it with my teeth, and I used my feet, and jumped back, making the wood break.
As for Lollypop, he did a wall kick off of Duck's face, and went into a roundhouse kick to Blurnsball. Both his the ground, bleeding profusely. Duck and Blurnsball both kicked him towards my broken chair, and he hit the two legs left, and got them hard to the chest.
Blurnsball and Duck both swung in at each other, One's right hook, and the other's left hook, met with each other's faces, and the spun the to the ground. That's when Lollypop stood up, and started kicking duck in the ribs. Blurnsball full on tackled Lollypop, and duck stood, pulled out a guitar, and slammed it on both of them. When he went to find another guitar they rose, chased him down, and double body slammed him.
In an amazing feat of endurance Duck rose and punched both of them in the back of the head. Then they all met in the middle. Did you ever see a cartoon as a child, where there is a cloud of white around them, and occasionally you'll see a fist, and a foot, and a head, sometimes a crowbar and a knife. Well that's what I saw. Then Lollypop stood on the outside. The other two were fighting, and Lollypop threw a box in, and then both fell to the ground bleeding heavily. I don't know how they got them, but there were like sixteen different weapons laying on the ground, and now each of them had marks from almost all of these weapons.
Beautiful. Lollypop turned to me, and when he did, he got a crowbar and a magnum light to the back of his head. He fell to the ground unconscious, and then Duck and Blurnsball met each other with a left and right swing, and both went to the ground blood went everywhere. That director, like Quentin T-something- would be jealous of how blood covered this room was.
I picked them up, found some chairs, and tied them up, My hands were so bloody, I had to wash them three times.
If you'll excuse me, tomorrow I need to pick up where my story left off, (They are about to get their's as if that wasn't enough.)
Bloody Hugs (Uck) and Bloodier Kisses (Gag),
Ms. Leuba Sapphire
CD = 9