Visit Home: Part 2 (Becca)
Hello Gentle Reader!
Guess what: I am required partake of the ceremony of marriage for the explicit purposes of procreation, so sayeth my matriarch and patriarch who are yearning for a taste of grandparenthood. I have theorized that they see me an unfit heir do to my lack of short term memory that makes me appear lackadaisical and perhaps unintelligent.
I mean- I don't know…
So like, my mom and dad want me to marry someone. I am scared… Because my mom picked my dad and she had like, no taste in guys. And I don't know, my dad wants someone smart so I'll probably get like, some Star Wars Geek or something- I don't know… Ridiculous like that.
I dreaded who they were showing to me…
No- Not Private Hudson… Anyone but Private Hudson.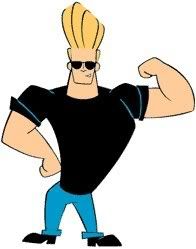 Are they trying to kill me? What about Professor X?
NO! Not him! He's even worse then Hudson!
"Becca honey, after you go on a date with each of them, you can pick who you will marry permanently."
Gentle reader… Sweet… Sweet, Gentle Reader… I don't know like… Save me… Please… I need saved…
Please… I need help! I need help!
-Becca
PS. 4