The Search for the Bubblebubkin; Part 1 (Tatooine)

Mommy has been sick lately. Something was wrong with her head, and her heart. Aunty Becca said that Mommy would get better soon. So every night my mommy was sick, I slept with my bubblebubkin.

My bubblebubkin would keep me warm, and I would keep it warm in my mouth. But I wouldn't hurt it with my mouth. I would carry it with me when I ate, and I would carry it with me when I played in the park.
It was my substitute for my mommy…
Aunty Becca was sleeping on the couch, and I was sleeping on the ground at her feet with the bubblebubkin in my mouth. The door opened and A man ran in. He held a blaster at my head, and he said, "Don't move."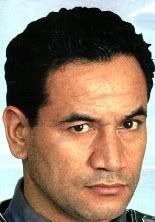 I started to cry. Mommy would save me. She had to save me. Aunty Becca sat up and she said, "I don't know but I haven't been assaulted on a ship like that since the one time
Darth Vader
thought I was someone else."
Flashback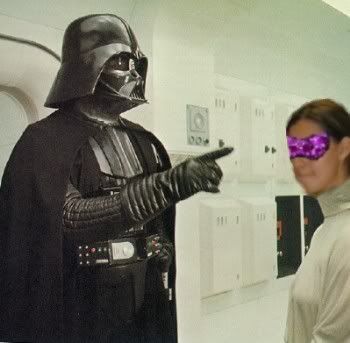 Aunty Becca is standing across from Darth Vader, and he says, "Where are the plans?"
She says, "I don't know."
"The stolen Death Star Plans, where are they?"
"I don't know."
"We have ways of making you talk…"
"I Don't Know!"
He held his hand up and she began to choke.
"I don't know!"
"Take her away!"
End Flashback
The man held the blaster at her, and I dropped the bubblebubkin out of my mouth. He withdrew a small toy, and it began to beep when he pointed it at my bubblebubkin.
He grabbed it, and he laughed. He ran out the door. He stole my bubblebubkin. He stole my bubblebubkin…
Tears streaked from my eyes. I wanted my bubblebubkin. I began to scream and bawl. Aunty Becca patted my head.
"It'll be okay Tatooine… We'll get your bubblebubkin back. I promise."
It wasn't the bubblebubkin I missed. It was mommy. I missed my mommy. She doesn't love me and Aunty Becca anymore. Even if she is sick. Why doesn't she love me? Other mommies love their kids when they are sick, right?
I laid down next to Aunty Becca as I cried. She kept patting me telling it would be okay.
-Scuse me sleepy!
Me!
Ps. Six! I can count to Six!