A short post
I've got some major stuff happening soon. I got a picture for you.
Whoever can tell me where its from wins a date with Becca the Magnificant or Darth Inferna or Tatooine the Tauntaun or Anakin Skywalker.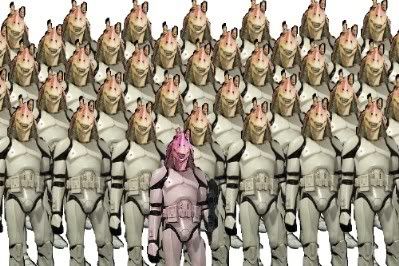 Comment up where you saw this familiar picture at; and win a wonderful date.
If you'll excuse me, I have to inform the prizes they are being used,
XO,
Erifia Apoc